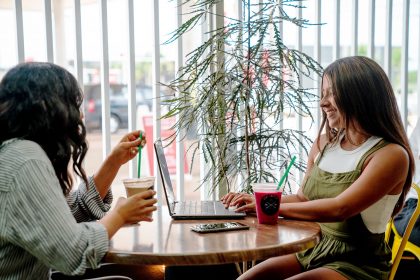 During 2020 the need for healthy food options and better nutritional habits was put on the forefront of many consumer's minds, in light of the current health crisis that's happening on a global level.
People from all generations are realizing the impact a healthy and balanced diet can have on the physical and emotional body. And the latest research shows there are two generational markets that are leading the pack: Millennials and Gen-Z.
If you're in the market looking for an attractive franchise opportunity Acai Express is at the intersection of organic health food and strong brand awareness amongst the younger generations, due in part to its reach on social media channels.
Millennials Are Here To Buy Into the Lifestyle
Millennials — considered America's 75 million 18 to 35 year olds — are now considered a highly profitable market that shapes and influences how businesses run with the power of their purchasing decisions. Quick service health food franchises like Acai Express are benefiting from this boom because this generation values strong brands, brands that tell a story, brands that don't just sell a product but a lifestyle. Acai Express is in a prime position to capitalize on this opportunity to bring a healthy lifestyle to demographics of all ages.
Gen Z Power
The Gen Z generation are those that come right after their Millennial counterparts. They were born after 1996 and are poised to become a highly influential market.
Like their older peers, they value a brand that doesn't just sell a product, but that tells a story.
According to the latest research, Gen Z is projected to become America's largest US consumer population by 2026, with more access to information and technologies that facilitate purchases; such as food delivery apps Acai Express is in partnership with.
Something For Every Age Group
While Millennials and Gen Z's are leading the pack when it comes to organic, nutritional food offerings, more and more people across all age groups are realizing the importance of a balanced diet. Our industry has experienced tremendous growth as consumers are seeking the best quality ingredients, free of harmful chemicals and pesticides.
Our offerings of only the best grade-A acai sourced directly from Belen, Brazil, pitaya, and tropical fruits keep growing and expanding at a high rate.
Contact us to find out how you can join our movement! We will be here to support you each step of the way.