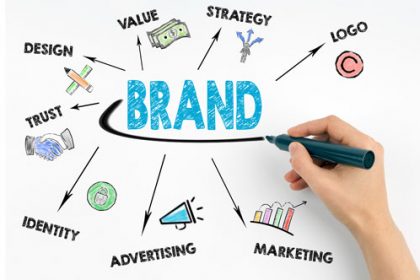 It's widely known that technology and social media can basically "make or break" a brand. Every business owner has to think about ways to adapt the media to their company or restaurant.
A successful company does not see technology as only a way to brand itself or reach more audiences, but also to discover new ways of doing business.
How Digital Marketing Can Grow Your Audience
When a company is starting, usually, it doesn't have a big marketing budget. Consequently, you have to be very wise about how you are going to spend it.
Communication is essential in the business world, therefore having an active social media presence can help your business, explains the Forbes Agency Council. Social media platforms like Instagram, Twitter, and Facebook are the best tools a company can use to track their audience, engagement, and growth.
Using platforms like Hootsuite, Google Analytics, and SEM Rush, marketing teams can strategize on content for social media and measure audiences, social media progress, engagement, and traffic.
It's essential that you develop a strong marketing strategy, which should include goals, tactics, and measurements. Having a plan can maintain you on a set course with an established style, and it can help you track your development.
Nowadays, the audience can be very visual. For that matter, it's crucial that the content you portray on social media or your website be visually compelling. Meaning it should be thought out, planned, edited, it has to have a pattern, and it should always represent your brand and its identity.
Also, creating an outstanding website will contribute to your online presence. For a website to be successful, it should be user-friendly, optimized for search engines, updated every few months, and it has to be mobile responsive.
A platform that has an excellent performance is Google Ads. You can track conversions regarding how many people visited your page, from which outlets they were referred, and if they filled out an email subscription form.
Using Technology to Increase Productivity
For starters, using technology can increase productivity. Applying different software to specific departments of your company can help you see where you spent your time. It can help develop a productive filing system, and it makes communicating much simpler.
For example, cloud-based applications like DropBox can accelerate productivity by being accessible from different devices and locations at the same time.
Another critical element of a successful business is handing an excellent customer service experience. Soft ware like Customer Relationship Management (CRM) can contribute to data analysis to benefit the company's interaction with current and potential customers.
There are many applications that great companies have adjusted to their needs and help them boost both productivity and efficiency.
Also, the use of mobile technologies has increased over the last few years. Using this technology can as well improve productivity and efficiency. For starters, these mobile devices can contribute to a happier staff. As many experts say, happy employees can be more productive, and this can minimize staff retention percentage.
This technology helps employees complete a wide range of tasks because they can do them from any location. The technology achieves more things, getting done, creating more significant opportunities for companies to grow and be even more successful.